Oh, how I love to start the month with Farley's Currently over at
Oh' Boy Fourth Grade
--
especially when I actually remember that it's the start of the month and don't have that revelation about a week in. :)
Here we go...
Listening:
I got to see Sara Bareilles perform at a small Atlanta venue on my birthday a couple of weeks ago, and wow - can she ever sing! She's been in heavy rotation on my playlist ever since.
Loving:
The first couple of weeks of summer vacation are always the best because it feels like there's so much free time ahead. A quick glance at my calendar would remind me that this summer is going to fly by very quickly, but for now, I'm thrilled to have a little breathing room before the hustle and bustle of another school year kicks in.
Thinking:
Math is on my mind a lot right now. I'm finishing up my final project for my math endorsement (an algebra unit), and I'm joining multiple book studies about math-related books this summer. My students did very well overall on the year-end standardized tests, but I feel like I'm still scrambling to make sense of the best way to teach the Common Core. I need to figure out something that will allow me to differentiate more without creating oodles of additional work on my end. If anyone has the magic solution, please let me know.
Wanting:
We bought a new desktop computer last year, and it was intended to be mostly for my school/blogging/TpT use. That worked for a little while, but my husband has slowly taken it over and claimed it as his. He's been working crazy hours (he's an attorney), and his work is often more deadline-oriented than mine, so I've given in. But now that I'm getting ready to start my doctorate, it might be time for us to give up on the idea of sharing a computer. I have a work laptop that I use sometimes, but it's got some crazy restrictions/configurations that limit the programs I can install, etc. For most people, it's not a big deal, but when you're a tech-geek like me, it's frustrating. So last week, I made a big pitch for me to get a new iMac desktop, and he agreed! There were some intense negotiations that went into the process, but in the end, we made a deal that we can both live with. I'm going to be responsible for generating the extra income to make the payments on it (we got it financed over 18 months), but between some tutoring jobs I'm taking and TeachersPayTeachers, I think I'll be able to swing it.
Now I just need to hold on for Monday when my precious new toy will arrive!
Needing:
I need to get organized and prioritize what I need to accomplish this summer because there's no world in which I'll have time to tackle my ever-growing to-do list. I need to create some realistic goals with deadlines to keep myself reasonably on-task. I also need to cut out distractions like randomly checking Facebook or email or Twitter every 10 minutes.
3 Vacay Essentials
- 1) Shade - I have the misfortune of being allergic to almost every type of sunscreen that exists -- including the ones that say they're hypoallergenic and made for sensitive skin. Put some of that sauce on me and stick me in the sun, and my body breaks out in a terrible, lobster-like swollen rash that is WAY worse than any sunburn I've ever had. So I stick to the shade as much as I can, and I visit my dermatologist every year to make sure that I'm not getting skin cancer. Not fun, I tell you.
2) Books - This used to be a huge ordeal before the advent of the Kindle. I like having lots of summer reading options, ya know?
3) Beverages - Hydration is important! And there's a whole slew of summer drinks that I could put on the list... But seriously, I've been drinking at least 64 oz of water each day of this vacation before I even touch anything else, so I think I'm doing well.
Big thanks to Farley for continuing to host this linky. Every month I find so many amazing blogs and learn lots about my fellow bloggers. If you aren't participating already, you should definitely link up!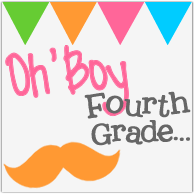 ,
Have a great June, everyone!